Personalvermittlung | Headhunting | Unternehmensberatung
Hotline +49 241 60955900
Bewerberprofil
IT Consultant and Digital Specialist
Mandantennummer: 8153
Arbeitsort: Deutschlandweit
max. Umkreis: Umzug möglich
Arbeitszeit: nur Vollzeit

Berufserfahrung:
Freelancer
Server Virtualization (Proxmox, VMware)
Hyper -Vconfiguration and maintenance
New accounts set-up and active directory administration
Coordinate and provide support for Firewall and network system
Configuration of Network Monitoring tools, Nagios, Zabbix servers
Running Ads, (Facebook, Google, YouTube)
PPC analytics and x3 ROI
LinkedIn Sales Navigator Expert, Create Campaign, Running Ads
Team Coordinator
Accomplishes information technology staff results by communicating job.
Expectations; planning, monitoring, and appraising job results; coaching
Coordinating, and enforcing systems, policies, and procedures.
Maintains staff by recruiting, selecting, orienting, and training employees.
Directs technological research by studying organization goals, and strategies.
Verifies application results by system audits of technologies implemented.
Maintains quality service by establishing and enforcing organization standards.
Contributes to team effort by accomplishing related results as needed.
Maintains technical knowledge by attending educational workshops

Sprachen/Fähigkeiten:
Englisch-Erweiterte Kenntnisse
Italienisch-Erweiterte Kenntnisse
Erfahrungen/Kenntnisse:
Communication skills:
Enthusiastic team spirit
good ability to adapt to multicultural environments
gained though my work and study experience
very good communications skills with non-technical personnel
I enjoy very much working with people and for people.
Organisational / Managerial skills:
Leadership and organization skills in intense environments, acquired during the organization and administration of a team of 40+
job-related skills:
Good command of quality control processes (currently responsible for VoIP quality audit)
Mentoring skills(assenior IT, I am responsible for the training and induction of new IT staff
Computer Skills:
Advanced command of Microsoft products
Operating Systems (Windows 7/8/10, Windows Server 2008/2012/2016)
Office Suite (2003, 2007, 2010, 2013)
Very Good Command of pfSense Router/Firewall OS and ViciDIALCallCenter Platform
Content Management Systems (Wordpress,Joomla)
LAN/WAN/VoIP
Linux: Ubuntu, Xubuntu, CentOS, Debian, Ubuntu Server
Very Good Knowledge on Routers Mikrotik and Switches Cisco
Server Virtualization Proxmox, Vmware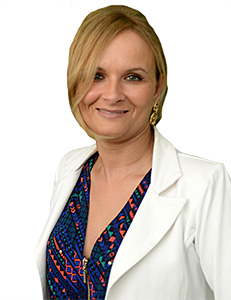 Ihre Anfrage
Sollten Sie sich für diesen Bewerber interessieren, so füllen Sie bitte das folgende Formular aus. Die Mandantennummer des Bewerbers wird uns dabei automatisch übermittelt.